OUR MISSION IS TO BRING OUT
There is no "one size-fits all" for preschool education. Every child has their brilliance, and it's our job as educators to find it, support and nurture it. Our parents rave about how we do this every day with a unique blend of love, care, rest, play and a personalized daycare curriculum.
It's all designed to foster each child's curiosity, and elevate their kindergarten-ready skills.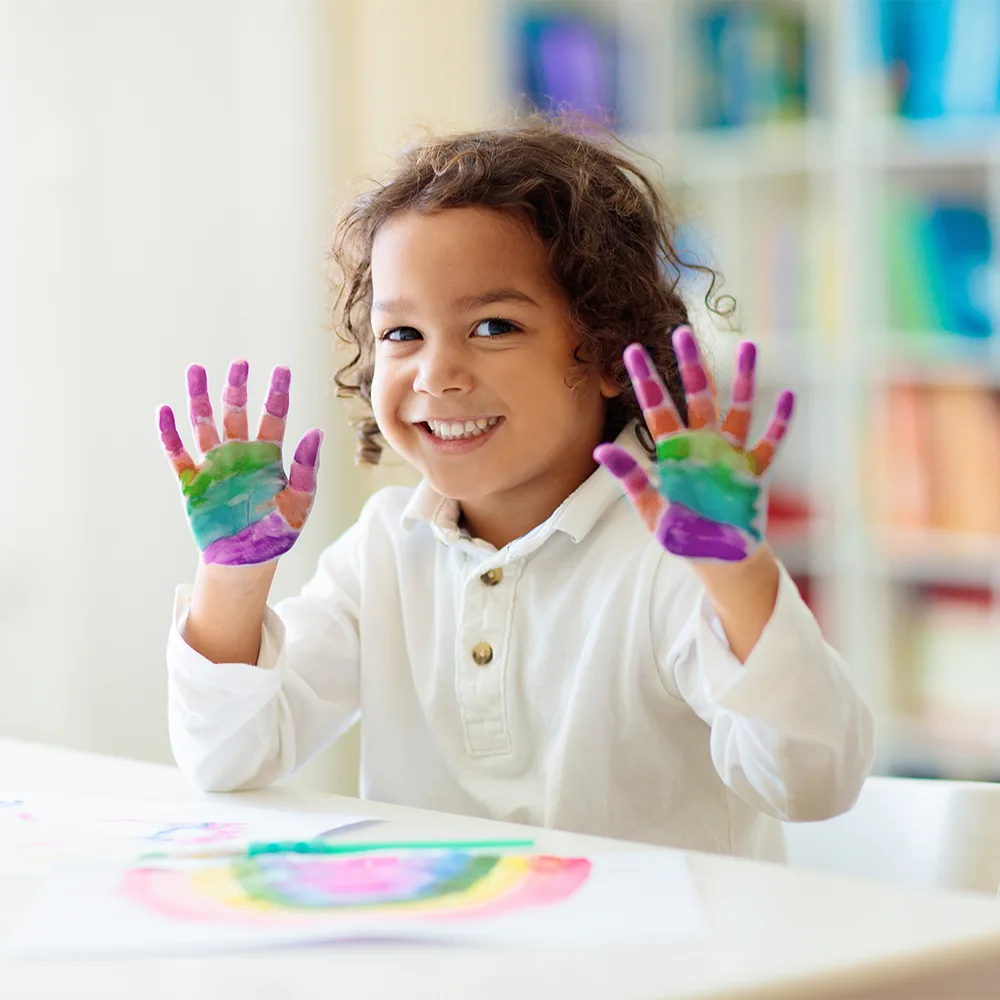 "In 9 months at Little Newtons childcare, our preschooler's reading level, writing skills, and interest in learning, skyrocketed."
"Teachers and staff really care about our son. They give their whole hearts to our children. They love and do so much for them."
"The childcare staff is fantastic, and you can tell they truly care about the kids."
"The children are taught to be curious, and have the freedom to learn (structured or unstructured) about the world around them and play."
1-year-old Isabella's Mom
"We feel so confident as our son gets closer to kindergarten that he is ready. His teachers and preschool curriculum have been hugely impactful in that."
"The magical combination of Montessori and Pre-K Academy is what made us fall in love with this childcare program."
"The tuition is affordable, and the care is consistent and dependable."
"The preschool is focused on open play, and especially as much play outside as possible."
"Our daughter is so excited to go to daycare every day, and it makes drop off much easier."